ISN Account
An Inspection Support Network (ISN) account is required to use either integration. The ISN account settings needed include the Domain, Company Key, Access Key and Secret Access Key. All of these settings can be found by navigating to My Access Keys under the Settings dropdown in your ISN Account.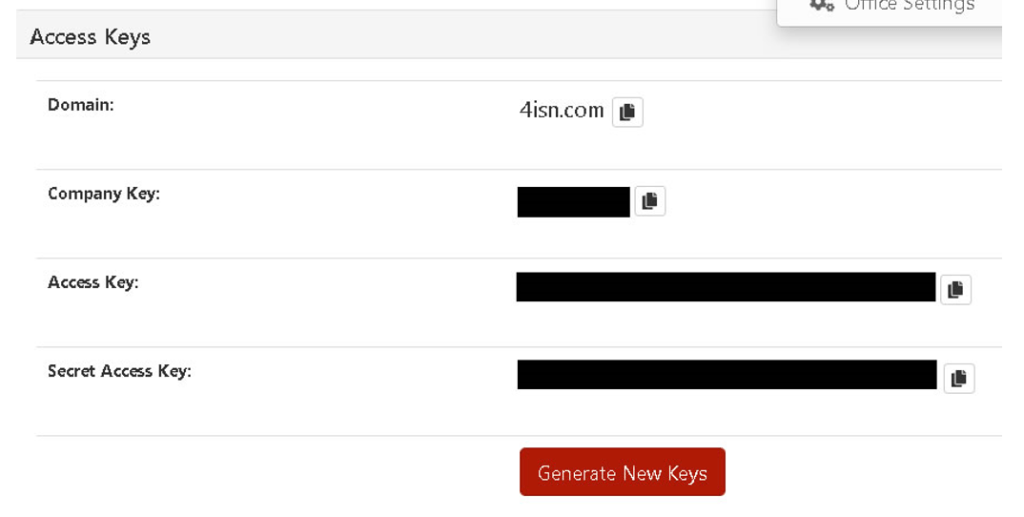 Note: The RadonAway RadStar Alpha integration and the Air Chek integration are two separate integrations. You can turn on one or the other or both for your company. You do not have to use both integrations. Please skip to the section for instructions on the integration you would like to use with your ISN account.
RadonAway RadStar Alpha
In order to use the RadStar Alpha integration, you must also have an active Radon Management Cloud account and a Company Administrator user login for radstarcrm.com.