For all three model legacy devices, you will be redirected to the Test Results page after the test results have completed downloading from your continuous radon monitor.
From the Test Results screen you can:
Preview the test results on the Data tab
Edit the Test Details for the current test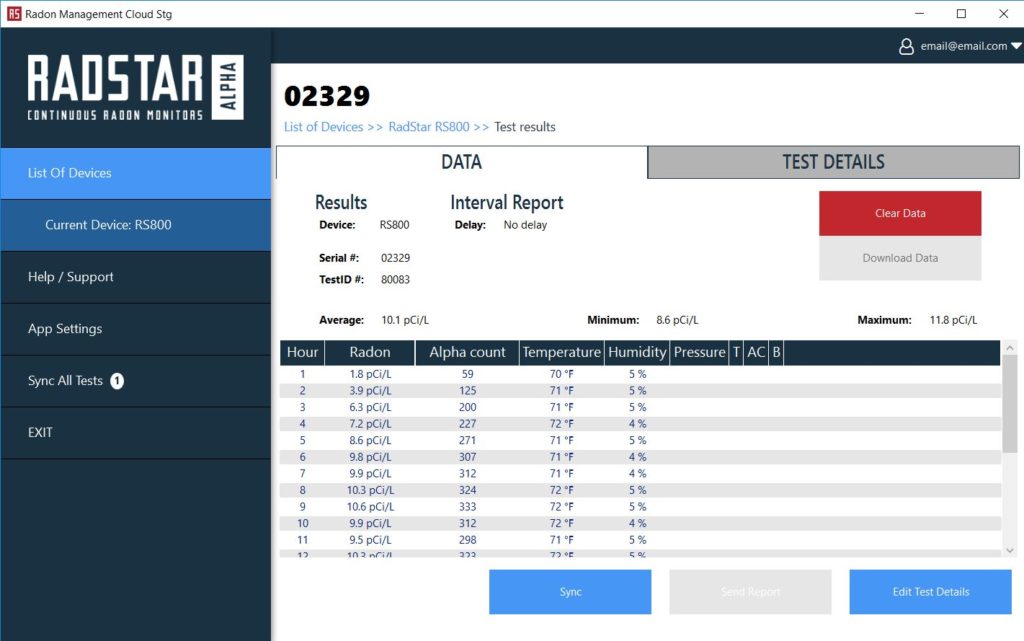 After you have reviewed the Test Results and finalized the Test Details, you are ready to upload the results to the Radon Management Cloud and Generate the Official Radon Report.
Press the Sync button. You will receive a message the reads "Test details have been uploaded correctly. Once you receive this message, the test details and results are now available in the Radon Management Cloud web interface.
Click OK to dismiss the message box
You can now download or email your official radon report. To do this now, click on the Send Report button. This will bring you to the Send Report screen.